What? Two posts in one day? I'm on a roll y'll! The dresses at the Oscars were so amazing that I had to do a post on it! So many women taking chances this year and I like it!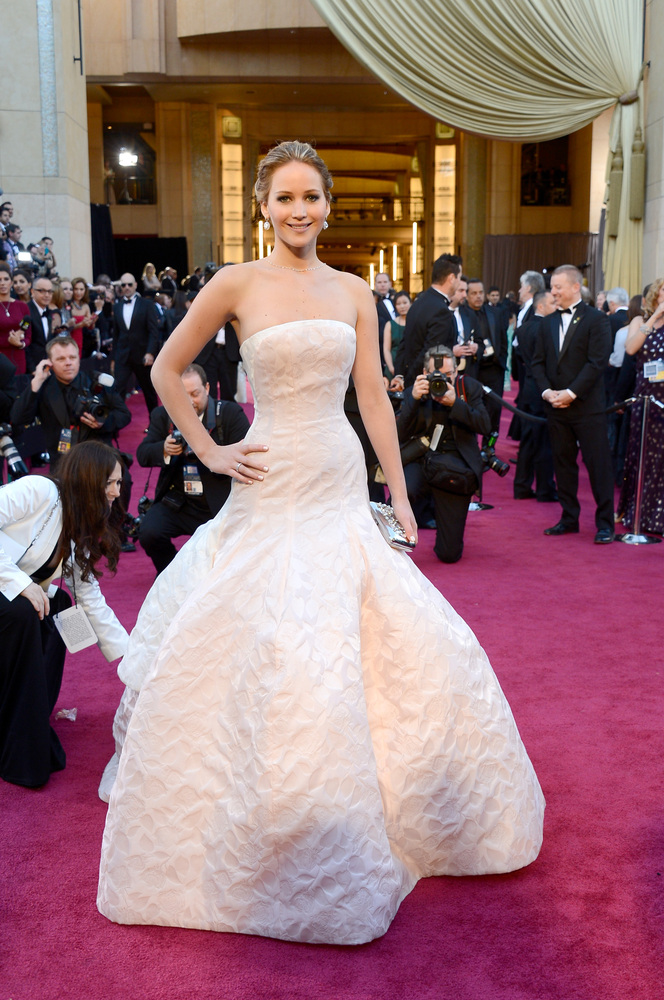 1. Definitely Jennifer Lawrence in Christian Dior Couture. Just look at that bodice and full skirt, she worked it! The blush tone of the dress looks amazing on her she gets an A+++++ in my book!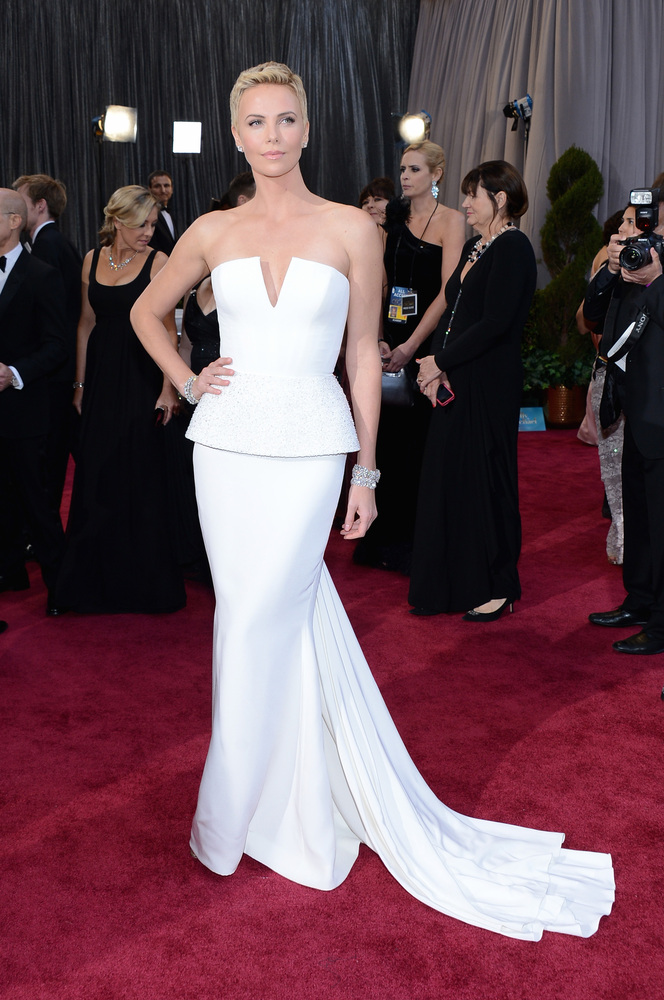 2. Charlize Theron in Christian Dior Couture. I was speechless when I saw this dress, the peplum and deep v is so different from the things we would normally see on the red carpet. She took a big risk, and she nailed it! Charlize and Jennifer need to be saying "2 for Glen Coco! You GO Glen Coco!" to Christian Dior because they look FAB! Charlize like Jennifer gets a A+++++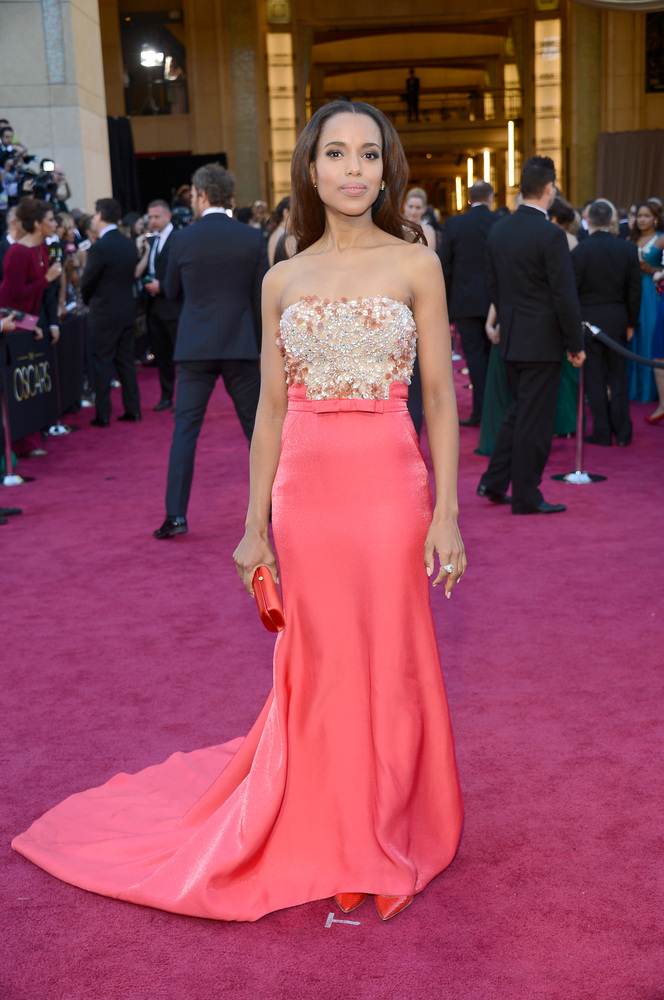 3. Keri Washington in Miu Miu. I mean come on, look at her! The coral on her dress compliments her skin and she is glowing! The beaded bodice is to die for! Her hair and make up were effortless. Keri did no wrong in my eyes! A+++++ for you too!


Adele in Burberry. Pure Perfection. End. Of. Story. The reason I love Adele so much is that she is a plus sized lady like myself and knows how to dress her body, and knows what looks good on her! This dress sparkly number is no different, just look at her shape in this dress! Not only does this girl look amazing she can sang (yes sang, not sing)! Please tell me I was not the only one last night watching her sing, it looked so effortless! It was like a walk in the park for her! Adele A++++ for you!


Sandra Bullock in Elie Saab. Guys, I'm not even kidding I've had dreams about a dress like this! I love everything about this dress! The Beading, Perfect! The Silhouette, Perfect! The Train, Perfect! Everything about it is PERFECT! I'll will definitely be on the look out for a similar dress for a masquerade ball i'm going to. Sandra A++++++




BIG FLOPS


Anne Hathaway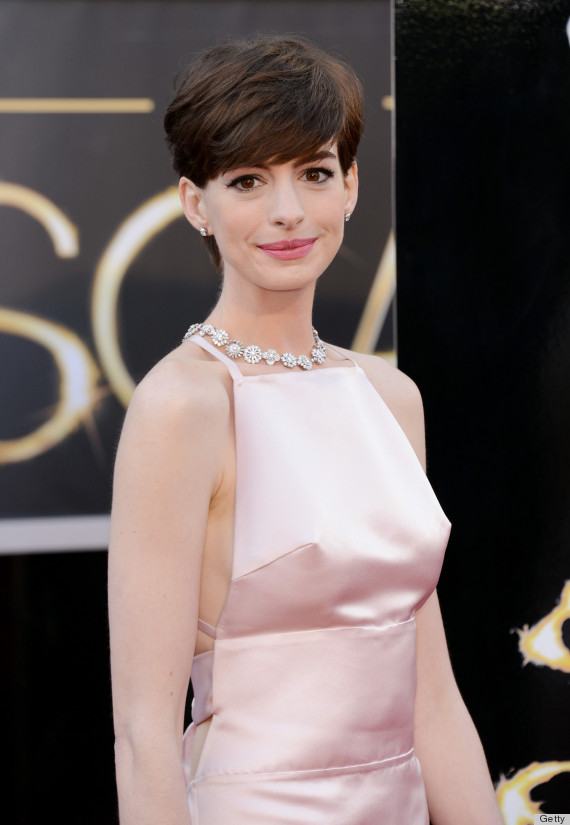 Why Anne? Why? Undergarment Faux Pax! And I'm not even going to lie this dress reminds me of prom dresses circa 1990s early 2000s.
Some pasties would have been fine! But no she decided I want to butt ball it!
Why didn't she wear this dress she wore for Les Miserable performance? I loved the layering of it, and I like it so much more than the pink number she was wearing.
Hope you all enjoyed this post! Who do you think was best dressed at the oscars? Let me know!
Happy Monday!
xoxo